Order Custom Air Filters
Custom Metal Mesh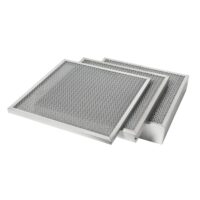 Choose Filter Depth
Custom Electrostatic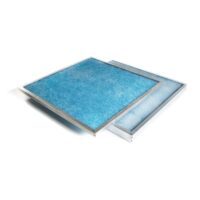 Choose Filter Depth
Custom Foam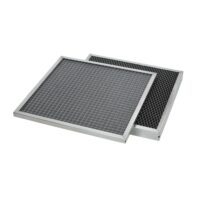 Choose Filter Depth
Shop Standard Filters by Size:
Choose the Best Filter for Your Need
Filter Type
Metal Alloy
Durability
Dust
Arrestance
Efficiency
Airflow
Resistance
Filtration Target
Max Temp (F)
Metal Mesh
Aluminum
Galvanized
Stainless
Moderate
High
Medium (45%)
High (65%)
Low
Large Particulate
Sticks & Leaves

200 F
325 F
900 F
Mist Eliminator
Aluminum
Galvanized
Stainless
High
High (65%)
Medium
Large Particulate & Water Droplets
325 F
900 F
25 PPI Foam
Aluminum
Moderate
Higher (75%)
Medium
Fine Particulate & Dust
250 F
Polyester Electrostatic
Aluminum
Moderate
Highest (85%)
Medium
Fine Particulate
150 F
Media Pad-Holding Frame
Galvanized
High
N/A
N/A
N/A
N/A
Many factors go into choosing the right washable air filter for your application. Use this table to match the best filter for your need.
Our Filters Fit Many HVAC Applications
We manufacture standard and custom washable air filters for many residential, commercial and industrial HVAC systems. Indoor HVAC applications include home and office furnaces, air conditioning units, portable air cleaners and humidifiers. Outdoor HVAC applications include rooftop air handler units (AHUs), make-up air intakes (MUAs) and return-air units (RTUs).
We replace many OEM economizer hood filter screens. Choose between Carrier economizer filters, Trane economizer filters and York economizer filters.